5 best electric cars in canada in 2021
By Kijiji Autos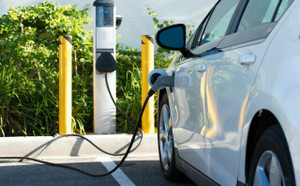 Environmental concerns are prompting more people to consider environmentally-friendly vehicles, which include electric, plug-in hybrids and hybrids. Here, we will be focusing on electric cars in Canada, or all-electric vehicles (EVs).
They are referred to as all-electric because they rely on an electric motor and no other fuel. They have to be plugged into a wall outlet or charging equipment.
One consideration for electric cars is the number of kilometers you can get out of a charge, or the range and another is the availability of charging stations. Electric batteries are improving for more range and there is a growing infrastructure for public charging stations. Currently, there are over 5,000 public charging stations in Canada.
There are great choices for electric cars in 2021. Here are five of the best electric cars in Canada, in no particular order:
1. Chevrolet Bolt
This hatchback is affordable, thanks to its efficiency, smaller size that is still roomy and lesser interior quality with popular standard features. 
The Chevrolet Bolt has a range of 417 km and comes equipped with fast-charging capabilities that allow it to replenish up to 160 km of range in 30 minutes.
2. Tesla Model 3
This electric car comes with name recognition and luxury as well as energy efficiency, with an exciting, unique interior design.
The Tesla Model 3's chassis performs well, especially the Performance models, which have sportier suspensions and a track driving mode. The base Tesla Model 3 offers up to 423 km of driving range according to the Environmental Protection Agency.
3. Hyundai Kona
Hyundai decided to compete in the electric car market and changed their gasoline-fueled Hyundai Kona SUV into the 2021 Hyundai Kona Electric SUV. The look changed as well, with the electric vehicle getting a unique grille and wheels but still keeping much of the style of the regular Hyundai Kona. With its economical price, the Hyundai Kona is a good choice. Plus it has a range of 415 km.
4. Ford Mustang Mach-E
It may come as a surprise to see the Ford Mustang as an all-electrical vehicle. While it is styled upon the iconic muscle car it doesn't share all of its characteristics. It offers two different battery sizes and a choice of rear or all-wheel-drive. Ford reports the Ford Mustang Mach-E has a 305-mile range. The five-passenger cabin features cutting-edge infotainment options and unique storage space solutions.
5. Volvo XC40 Recharge
Volvo is currently the only mainstream automaker offering electric options on all of their models. 
The Volvo XC40 Recharge was built to be an electric vehicle from the start. This SUV has two identical electric motors, one on each axle. This creates a permanent all-wheel-drive system. The Volvo XC40 Recharge has a total driving range of 335 km.
Electric cars are getting more popular in Canada, leading to more choices in makes and models. Kijiji Autos helps you find eco-friendly vehicles with filters that narrow down your search to let you discover the electric car that's right for you.
Easily find your next ride on Kijiji Autos
Search now