Reviewing two popular hybrid SUV options: Ford Escape Hybrid vs. Toyota Rav4 Hybrid
By Kijiji Autos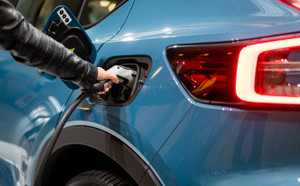 Choosing a new vehicle is a big decision. There are many details and considerations that need to be weighed. Even when you have narrowed down your choice to two vehicles, they can be so similar in make that there is no clear answer. Much of what goes into making the decision is a personal choice. The smallest of features can make the difference for you. The best thing to do is to look at the two vehicles in a side-by-side comparison and weigh the pros and cons for yourself. Below, we compare two hybrid compact SUVs for sale in Canada to help you make your own choices.
Ford Escape Hybrid vs. Toyota Rav4 Hybrid
For our Canada hybrid cars comparison, we look at two popular models: the Ford Escape Hybrid and the Toyota Rav 4 Hybrid. At first glance, these two vehicles have many similarities. Both are developed by reputable automobile manufacturers and are based on models that have been around for over 20 years.
Equally, both vehicles maintain the same five-door, five-seating configuration. Plus, the price difference between the vehicles is competitive enough to be negligible. In this hybrid SUV comparison between the Ford Escape Hybrid and the Rav4 Hybrid, we are going to need to look at both cars individually.
Ford Escape Hybrid
We have chosen to look at the 2021 Ford Escape Hybrid for our quick Ford Escape Hybrid review. This fourth-generation model maintains many of the exact workings of its previous hybrid SUV workings, but the exterior and interior have received some serious upgrades. The 2021 Ford Escape Hybrid interior is exceptionally luxurious at its economic rate.
Now you might be wondering, how does a Ford Escape Hybrid work? Much like other hybrid SUV choice models, it utilizes its battery to subsidize power usage at appropriate times. However, the cost if you need to replace your Ford Hybrid battery is high. Thankfully, Ford Escape battery life is pretty good, only needing to be replaced about every eight years.
Toyota Rav4 Hybrid
The next hybrid SUV in Canada we will be looking at is the 2022 RAV 4 Hybrid. Again, the Toyota Rav 4 Hybrid price is fairly reasonable and competitive in the market. This model is one of the company's top-selling products and the best-selling SUV of any type worldwide. The Toyota Rav 4 Hybrid battery has a bit more power behind it than that of the Ford Escape Hybrid, with an 18.1 kWh lithium-ion battery. That means these batteries require replacement much sooner, though (every 3 to 5 years). Regardless, Toyota Rav 4 Hybrid reviews speak for themselves, with this currently being one of the most popular vehicles in Canada.
Hopefully, this hybrid SUV comparison helps narrow down your options and has you excited to explore these and other hybrid SUV and crossover vehicles in Canada. From seating configurations to battery life and interiors, Kijiji Autos makes your hybrid SUV choice easier than ever. You can find a new and used hybrid SUV by taking advantage of the great tools and extensive catalogue available on Kijiji Autos.
Easily find your next ride on Kijiji Autos
Search now