How to avoid 5 common car-buying mistakes
By Kijiji Autos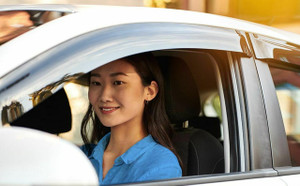 Although buying a car is usually an exhilarating experience, whether brand new or simply new to you, it's important that you're well informed so you can enjoy the excitement without regret. Here are 5 ways to make sure you'll be happy with your purchase.
Your well-being remains our top priority. Please seriously consider whether in-person meetings are necessary and visit our  for more information.
Car buyer's regret refers to those moments that make you ask yourself: ""Why did I buy this car?"" Whether you bought a vehicle that's too big, too small or with a feature that you really didn't need, many buyers understand what it feels like to regret a purchase. The following tips will help you avoid some of the vehicle designs and features that commonly plague drivers today.
1. Two and three-door models
Unless you have a particular reason for buying a sleek coupe, there's really no reason to choose a car with only two or three doors. For some drivers, there are many benefits of having a two-door car, but for others it may be less convenient. It can be a pain to get kids in and out of the back seats, and you can't easily toss your bags into the back. Save yourself the inconvenience and only buy a two or three-door model if you're set on a sporty look.
2. No air conditioning
Regardless of what you might initially think, buying a car without air conditioning isn't a good idea. Maybe your parents' old station wagon didn't have air conditioning, so you think to yourself, ""I'll be able to manage just fine without it."" But rolling down the windows isn't always a surefire fix, since highways typically have higher speed limits today than they used to, and hearing wind noise and rumbles is uncomfortable.
You've likely forgotten the feeling of unbearably hot vehicle interiors and burning leather seats that stick to your legs. Today's market gives drivers a better choice than older generations had: buy a car with an air conditioning system.
3. Light-coloured interiors
Unless you can afford to have your car's interior professionally cleaned on a regular basis, a light colour might be something you regret. It may have looked clean and elegant in the online photos or in the showroom, but light colours stain easily, and you'll be well aware every time you notice a new mark, scuff or spill.
4. Fixed back seats
Often, we assume that most four-door vehicles, like vans and SUVs, will have fully adjustable rear seats, but this isn't always the case. Many drivers need folding rear seats to help transport children or cargo, and learning that your vehicle doesn't have this feature can be disappointing. Talk to a dealer and check how the back seats fold over to confirm your choice before signing on the dotted line.
5. Opting out of the features you want
When choosing a new car, it's important to pick an option that best fits your budget. However, in most cases, you'll have narrowed the options down to two: one that's slightly outside of your budget and one that's the sensible choice.
If you can manage the extra cost, it's usually a better choice to pick the car that comes with more features. You'll appreciate the extras that come with a higher trim level, especially if you are using your vehicle often.
Kijiji Autos offers a wide range of new and used cars to fit your needs and budget. Check out the selection and keep the above tips in mind so you can find the car that's right for you.
Easily find your next ride on Kijiji Autos
Search now