How to find amazing online car deals in Canada
By Kijiji Autos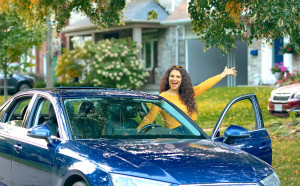 Are you trying to figure out how to get a great deal on a new car? Canadian drivers have a lot of options when it comes to purchasing a new vehicle off the lot. But since the start of COVID-19, shopping for a new car online has become not only possible but preferred.
If you're not sure where to shop or how to find the best deals for the hottest new car on the market, here are a few things to keep in mind:
Is it safe to visit dealerships in Canada?
At the height of lockdown, dealerships either closed or served customers on an appointment-only basis. Since then, dealerships all over the country have reopened their doors to customers with strict health and safety policies in place.
Is it safer to buy a car online?
It can be safer to shop from the comfort of your own home. Even though dealerships maintain high standards of cleanliness, the risk of exposure is inherently greater.
What are the benefits of buying from a dealer?
Nowadays, some sites allow drivers to start and finish the car-buying process completely online, so the main advantage of buying from the dealership is the tactile experience of the test drive.
What are the benefits of shopping for a car online?
Besides added safety, the benefits of buying shopping for a car online are endless, and it's now easier than ever to complete the buying process online.
Here are the benefits:
Efficiency: Everything you need to do to shop for a vehicle—from deciding what car to buy to applying for pre-approved can be done entirely from Kijiji Autos.
Speed: When you shop for a new vehicle online, you'll have handy tools at your fingertips that instantly allow you to move on to the next step.
Control: By setting your own pace and gathering all the information you need, you'll be able to completely avoid that all-too-common sales pitch that may not have your best interests at heart.
Easily find your next ride on Kijiji Autos
Search now