8 tips for calculating a new car budget
By Kijiji Autos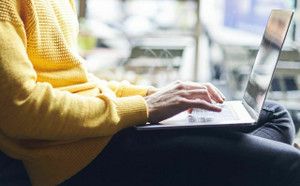 Buying a new car is a major financial decision, the second biggest purchase in your life after buying a home. Here are eight tips to help you better plan for this important step. 
The total price of the car
It may seem obvious, but did you know that many buyers are unaware of the full cost of the vehicle they want to buy? They simply look at the monthly, sometimes weekly, payments but don't consider the total amount. Yet, it makes a big difference to your bottom line.
Interest rates
Unless you're able to pay the full price in cash for your new car, you'll need some form of financing. When you see ads for new cars on Kijiji Autos or elsewhere, read them to the end. They often have important information, such as 0% interest, which could save you several hundred dollars at the end of your borrowing period. A 1% difference in the interest rate can result in a variation of about ten dollars per month in your payments. The financial manager at your dealership will help you find a suitable offer.
Transport and preparation
Some provinces require merchants to include freight and preparation costs when posting their selling prices. Others don't. So, in some cases, you may have to add up to $2,000 to the purchase price of the vehicle. Of course, your dealer will explain these additional costs in detail.
Insurance
Insurance is essential and mandatory, but there are several types. Don't forget to include the cost of insurance in your budget when buying a new car. The price will vary greatly depending on the model, where you live and your driving experience. It's possible to shop a little, but don't skimp on protecting your new vehicle.
Registration
Once again, this is a must. Registration allows you to use public roads for several hundred dollars per year. In some provinces, it's even possible to customize your own license plate. It will cost a few more dollars but lets you tell everyone the pet name for your new wheels!
Maintenance
Don't neglect your car if you want to keep it for any length of time. Maintenance is indispensable. Twice a year, you should go to your preferred dealership or garage and have your vehicle serviced—tires, brakes, oil and other fluids—everything should be checked. Plan to spend a few hundred dollars each year to keep your ride running smoothly.
Gasoline
We often forget to include this detail when budgeting for a car. Yet, it's often the biggest expenditure you'll make for your car in a year, whether it's new or used. Give yourself some leeway as gas prices often fluctuate.
Options and accessories
Your dealer will suggest options and accessories at the time of purchase. You can also see them described in detail in the new car ads on Kijiji Autos. Roof racks, rims, floor mats and other items increase the cost of the car. But they're often worth it and easy to add to the overall purchase price.
Planning the purchase of a vehicle requires a little attention and a lot of math. It's a major investment, so take the time to do your calculations. You'll enjoy your new car more if it doesn't blow your budget!
Easily find your next ride on Kijiji Autos
Search now