How to save money for your first car
By Kijiji Autos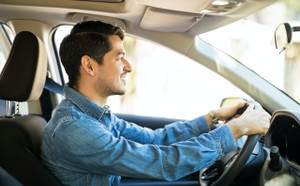 Buying your first car in Canada is an exciting milestone. But it can also be a daunting one. You may need a car to get you to school, for your daily commute or simply for pleasure, but first you need to figure out how to afford one. The good news is that financing or leasing your first car may be more attainable than you think. Let's look at some practical ways to save, budget and pay for a vehicle in Canada:
How to save money for your first car
Whether you want to buy a used car with cash or finance a new vehicle, saving money is one of the first steps towards car ownership. Many experts agree that the best way to save money is with a savings account. It could be a great idea to have a separate account earmarked for your future car.
Try saving a percentage of each paycheque or set up an automated transfer from your chequing account each month. Not meeting your goal quickly enough? Think about other ways to save money like limiting your expenses or increasing your income. You could pick up extra shifts at work, try a new side hustle or even sell unwanted household items on Kijiji.
How to budget for your first car
Once you've decided how to save up for a car, it's time to think about budgeting for a car. Experts typically recommend limiting your monthly car payment to about 10% to 15% of your monthly income. It's also important to consider the cost of gas, insurance and maintenance. Older cars could cost less upfront and could usually be cheaper to insure but might require expensive maintenance. Newer cars are sometimes more expensive to start with but might be more fuel-efficient. You may also want to take into account your existing monthly expenses like rent, tuition and food.
Try using our monthly payment estimator to calculate a financing plan that works with your budget. You'll notice that a larger down payment or longer term will reduce your monthly financing payments.
How to choose the right car for you
Now it's time for the fun part: choosing your first car. While it can be tempting to buy a sleek new sports coupe or trendy SUV, it's important to choose a car that fits your budget and your needs. Remember, your first car doesn't have to be your forever car. Take good care of your vehicle and you'll be able to trade it in in a few years, allowing you to upgrade cars as your needs change.
Do some research to get familiar with the types of cars available, safety and technology features, and financing options. Also consider your unique needs. For example, while electric cars are an environmentally focused choice, if you live in a dorm or apartment, you may not have access to a charging station.
How to find student discounts
If you're a university student or new graduate, you might be eligible for a discount or rebate. Some car companies, including Toyota, Chevrolet and Kia, offer student rebates on new cars. When contacting a dealership through Kijiji Autos, be sure to ask about any student or first-time buyer discounts. Post-secondary students and graduates may also be able to save money with car insurance students discounts or special alumni rates.
Ready to start your car search? Kijiji Autos has a huge selection of new, used and dealer-certified cars for sale in your neighbourhood and across Canada.
Easily find your next ride on Kijiji Autos
Search now