The future of vehicles is electric
By Kijiji Autos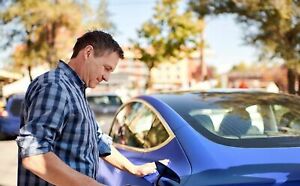 In Canada, electric cars, such as the BMW i3 and Honda Insight, are quickly becoming a popular choice for commuters. Drivers of electric cars can reap a number of benefits, ranging from superior fuel efficiency to improved safety features. 
Your well-being remains our top priority. Please seriously consider whether in-person meetings are necessary and visit our  for more information.
For a number of reasons, however, they have yet to take a decisive hold on the market. In rural areas throughout Canada, there are often an insufficient number of charging stations, which has effectively turned off many potential buyers. There are those detractors who believe that electric vehicles, whether all-electric, hybrid or plug-in hybrid, aren't as powerful as their gas counterparts while costing far too much.
In urban areas especially, electric cars are gradually beginning to make up a larger portion of Canada's overall car sales. Thanks to more powerful and reliable options, as well as increased infrastructure to support these cars, they're becoming an increasingly viable option for Canadians who wish to decrease the size of their carbon footprint while remaining independent of public transit. More manufacturers are investing in producing quality electric cars to grab a foothold in this new automotive market.
What electric car options are available?
In terms of sheer power and reputation, one brand continues to dominate the electric car market: Tesla. With a number of options available at a range of price points, many people consider Tesla to deliver the best results for all-electric vehicles. At its base model, the Tesla Model S is capable of offering an impressive city consumption of 22.2 kWh/100km with a range of up to 417km. However, this level of performance is reflected in the price, with Tesla generally costing more than other electric, hybrid and plug-in hybrid competitors.
When compared to another all-electric vehicle, like the Nissan Leaf or the hybrid Honda Insight, the difference in power is staggering. Yet in terms of overall performance, drivers will likely be just as happy with the results of either of these options. Another reason to celebrate these less-powerful options is their much more affordable price points. On Kijiji Autos, you can find a wide range of new and used eco-friendly vehicles to best fit your needs.
How do I know if an electric car is right for me?
Ultimately, whether or not you think an electric car is right for you depends on your daily driving habits. If you live in an urban area that has invested in an abundance of charging stations, then you'll find that an all-electric or plug-in hybrid could be a fantastic option for you, such as the Chevrolet Volt. For those with families and pets, manufacturers have designed cars like the Toyota Camry SE, a hybrid four-door sedan, to offer more space. If you're not completely sold on all-electric but still want an environmentally conscious vehicle, there are plenty of hybrid and plug-in hybrid options available. Depending on where you're located, a number of provinces offer benefits and rebates to people who purchase electric cars.
Whether all-electric, hybrid or plug-in hybrid, if it sounds like an electric car might be right for you, then visit Kijiji Autos today and message a dealer directly. They can help you find options at a range of price points.
Easily find your next ride on Kijiji Autos
Search now