Top 10 city cars in Canada
By Kijiji Autos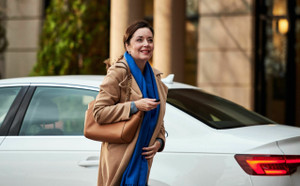 Have you decided to upgrade your morning commute by ditching the bus and buying your own car? Check out the most popular city cars in Canada.
1. Honda Civic
It's easy to see why the Honda Civic has been the top-selling car in Canada for the last two decades. It ranks high on all the major selling points: affordability, comfort, safety and style.
Discover which trim is right for you at the Honda Civic overview page.
2. Ford Mustang
The Ford Mustang is a great city car because it's fast, flashy and fairly affordable. If you're not planning on travelling with kids any time soon, consider this all-American muscle car.
Find out what's under the hood on the Ford Mustang overview page.
3. Volkswagen Golf
A great vehicle for first-time car owners, the Volkswagen Golf gets full marks for safety and performance. Its practical interior has a lot of fun technology gadgets to play with, especially on newer models.
Learn more about its trim lines on the Volkswagen Golf overview page.
4. BMW 3 Series
If you're willing to spend a little more on a vehicle, the BMW 3 Series is an excellent city car. Newer models come with plenty of driver safety aids, while the interior is decked out in comfort-driven features.
Get the full list of specs on the BMW 3 Series overview page.
5. Honda Accord
The Honda Accord is a very popular midsize sedan and coupe that gives drivers a lot of value for their money. With various trims and engine options (including Hybrid), drivers can really customize their ride.
Read more about its in-car technology on the Honda Accord overview page.
6. Mazda 3
The Mazda 3 combines sportiness with affordability. Its lavish interior and high-performance engine are just some of the reasons that drivers are so loyal to this very practical city car.
Read about its trim options on the Mazda 3 overview page.
7. Chevrolet Cobalt
If you're on a budget, the Chevrolet Cobalt offers incredible value, thanks to its low price tag and superior fuel economy. Its compact size is perfect for zipping around town and weaving through traffic.
Get more info about its details on the Chevrolet Cobalt overview page.
8. Ford Focus
Safe and comfortable, the Ford Focus is a fun car to drive around the city. Its excellent fuel efficiency also makes it a practical car for urban drivers. Plus, it comes in both a hatchback and sedan.
Learn more about its infotainment system on the Ford Focus overview page.
9. Subaru Impreza
When it comes to safety and reliability, the Subaru Impreza is tough to beat. Its all-wheel-drive transmission makes it an ideal choice for drivers who want to remain extra cautious on slippery winter roads.
Read more about its interior at the Subaru Impreza overview page.
10. Hyundai Genesis
This high-performance luxury vehicle is as sleek as it is comfortable. The long list of safety features, loaded technology and leather interior make the slightly more expensive price tag worth it.
Read about its available body sizes on the Hyundai Genesis overview page.
Kijiji Autos lets you test-drive a city car with confidence. Continue the buying process with confidence during our current health crisis by following our COVID-19 community safety tips.
Your well-being is our top priority. Consider whether in-person transactions are necessary and visit our Help Desk for more details and guidance. Follow Kijiji Autos' community safety tips for more advice about confidently connecting with dealers or sellers during COVID-19.
Easily find your next ride on Kijiji Autos
Search now