Top 10 affordable sports cars to heat up your summer
By Kijiji Autos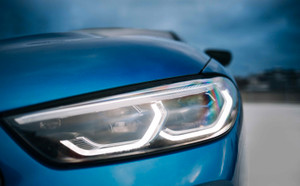 If you like driving, chances are you'd love to get behind the wheel of a high-performance sports car. Nice sports cars are designed to get your heart racing with their cool looks, dynamic handling and powerful engines. The good news is that while many sports cars come with eye-watering price tags, you can find a great selection of affordable sports cars for sale on Kijiji Autos. Here are 10 of the hottest budget sports cars available in Canada, including sports cars under 30k and even some sports cars under 20k:
1. Ford Mustang
A dream car for many drivers, the legendary Ford Mustang can be surprisingly affordable. Whether you opt for a vintage model or something a bit more modern, this American muscle car is sure to thrill with its sporty looks, powerful engine and impressive performance.
2. Chevrolet Camaro
Available in both coupe and convertible styles, the Chevrolet Camaro is a rear-wheel drive muscle car. Choose from a variety of powerful engines, including a 650-horsepower turbocharged V8. This stylish sports car is sure to turn heads with its distinctive style and roaring engine.
3. Honda Civic
While the Honda Civic is probably best known as Canada's top-selling car, two sporty models, the 306-horsepower Honda Civic Type R and the 200-horsepower Honda Civic Si elevate this compact into the sports car category. Affordable, fast and fun, these sports coupes get rave reviews.
4. Subaru BRZ
With its sporty looks and lightweight construction, the Subaru BRZ is fun and easy to drive. Featuring rear-wheel drive and responsive handling at a budget-friendly price, this two-door coupe offers a fairly simple interior, prioritizing a pure driving experience over the latest tech.
5. Nissan 370Z
Produced from 2009 to 2020, the rear-wheel drive Nissan 370Z is a two-seater sports car equipped with a 332-horsepower V6 engine and your choice of manual or automatic transmission. Attractive and affordable, you can find a nice selection of used models on Kijiji Autos for under $30,000.
6. Toyota 86
Developed in partnership with Subaru, the Toyota 86 is a rear-wheel drive sports car that balances performance and practicality. Choose between manual and automatic transmission and enjoy the athletic handling of this lightweight coupe. For 2022, this model has been renamed the Toyota GR86.
7. Dodge Challenger
Looking for a sports car with serious muscle car style? The Dodge Challenger is a powerful five-seater sports car that looks like it drove right out of the 1970s. Not just thrilling to drive, this comfortable two-door coupe can be a practical choice thanks to its folding rear seats and generous trunk space.
8. Audi TT
Sleek and sporty, the compact Audi TT is available as a four-seat coupe or two-seat convertible. Featuring Audi's famous Quattro all-wheel drive technology, this sports car gives you extra traction in bad conditions. Expect luxurious features like leather upholstery and a Bang & Olufsen audio system.
9. BMW M2
If you have a bigger budget, you can find 2020 and 2021 models of the BMW M2 for under $50,000 on Kijiji Autos. Nimble and fun to drive, the 2021 BMW M240i xDrive is equipped with a powerful 335-horsepower turbocharged inline-six engine, eight-speed automatic transmission and all-wheel drive.
10. Porsche 911
Always dreamed of driving a Porsche 911? Used models of this automotive icon can be found for under $80,000, allowing you to live the dream at a more attainable price point. This attractive rear-wheel drive sports car is available in both two-door coupe and convertible styles.
Ready to start your car hunt? Kijiji Autos wants you to feel confident and in control when shopping for your next vehicle. All online, all on your terms. 
Easily find your next ride on Kijiji Autos
Search now