10 of the best used cars for teens
By Kijiji Autos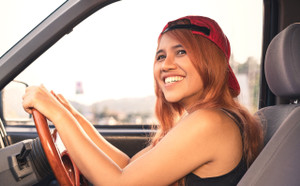 When searching for the best used car for teens, most car shoppers are looking for a combination of affordability, safety and style. At Kijiji Autos, we want to make it easy for you to find a reliable used car for your young driver. To get you started on your car search, we've selected 10 good first cars for teens you can find for under $7,000 on Kijiji Autos.
Here are the 10 great used cars for teen drivers in no particular order:
1. Mazda 3
The Mazda 3 sedan and Mazda 3 Sport hatchback consistently ranks as a top choice for teen drivers. These affordable compact cars are available with your choice of manual or automatic transmission. Safety features on newer models include forward collision warning. All-wheel drive is also available.
2. Honda Civic
The best-selling car in Canada for nearly 25 years, a used Honda Civic makes a solid choice for your young driver. Available in sedan, coupe and hatchback styles, this fuel-efficient compact is known for being reliable, durable and safe.
3. Volkswagen Jetta
The Volkswagen Jetta sedan is considered a good car for teenagers thanks to its reliability, safety and affordability. Newer models offer advanced safety features like blindspot monitoring, while models as old as 2002 offer a suite of airbags and electronic stability control.
4. Kia Forte
The Kia Forte is small sedan with excellent fuel economy and great safety ratings. There's also a coupe version that was discontinued in 2018. Depending on the model year, advanced safety features may include forward collision warning and lane-keeping assistance.
5. Hyundai Accent
The subcompact Hyundai Accent is a good size for young city drivers. Available in both sedan and hatchback styles, this economy car offers excellent fuel efficiency but still feels sporty to drive. You can expect basic safety features including a suite of airbags and anti-lock disc brakes.
6. Ford Fiesta
The Ford Fiesta is a budget-friendly subcompact available in both sedan and hatchback styles with your choice of five-speed manual and six-speed automatic transmission. Produced from 2011 to 2019, features may include a backup camera, sunroof and voice activation.
7. Chevrolet Cruze
Discontinued in 2019, the Chevrolet Cruze is an affordable and safe compact car. Options include sedan or hatchback body style, manual or automatic transmission, and gas or diesel engine. Look for models with Chevrolet's Teen Driver technology which allows you to set speed and volume limits.
8. Nissan Versa
The subcompact Nissan Versa is surprisingly spacious, offering a comfortable interior and a good amount of cargo space. Available in both sedan and hatchback styles, this budget vehicle may not be fast but does deliver smooth and responsive handling. Safety features include six airbags, traction control and a backup camera.
9. Toyota Corolla
The fuel-efficient Toyota Corolla is a safe and reliable choice for new drivers. Though best known as a compact sedan, hatchback models are also available. Depending on model year, safety features may include forward collision warning with emergency braking and vehicle stability control.
10. Subaru Impreza
The Subaru Impreza offers affordable all-wheel drive in your choice of sedan or hatchback. Excellent reliability and safety ratings give both drivers and parents peace of mind. Newer models may be equipped with advanced safety technologies including lane-keeping assistance.
Ready to start your Kijiji Autos car hunt? Our Best First Cars section allows you to browse vehicles listed for $7,000 or less. It's a great starting point for good first cars for teens. You can use the handy search filters on the left side of the page to adjust the price range, choose specific models and body styles, and even search by colour. 
Easily find your next ride on Kijiji Autos
Search now