Don't make a lame car ad
By Kijiji Autos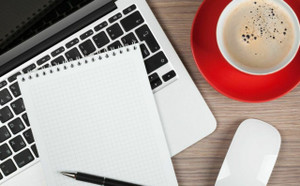 With plenty of classifieds postings for vehicles out there, you can't afford to post a car ad that doesn't stand out in a good way. Ads with no photos and barely any useful information are a turn-off for serious buyers who simply don't have the time to email each ad asking for more details and photos. Here are a few tips to help you craft a post that draws the buyer in, provides them with the info they need and encourages them to contact you if they're interested:
Make Your Description, Well… Descriptive!
If an advertisement is lacking too much information in the description, buyers are more likely to simply pass over it in favour of an ad that already answers all of their questions. Invest some time into crafting a description that does your vehicle justice. It's here that you'll be convincing interested parties that your car is the best option for them. Include important information such as make and model, year, mileage, a CARFAX Canada report, whether the car has an automatic or manual transmission and other selling points.
Don't Make Spelling, Grammar or Formatting Mistakes
If you are trying to make a sale, you want to impart the best impression possible on buyers. A clear, informative posting without confusing spelling or grammar errors instantly adds a more professional, trust-worthy feel to your ad. Organizing information into clean bullet point lists and breaking paragraphs up with white space makes your ad easier to read and skim, attracting targeted buyers.
A Photo Is Worth A Thousand Words, So Ready, Set, Upload!
An ad without a photo is far more likely to simply blend in with the search results and deter buyers than one with a good-quality image attached. Photos are a key marketing tool and can instantly show buyers what you are selling, establishing trust and instantly distinguishing your ad. Postings with a photo are far more eye-catching in search results, driving more clicks to your ad and increasing your chances of a sale. Kijiji lets you upload up to 10 photos, which can be used to give buyers more information about the vehicle, and highlight the best features of your car. Clean the vehicle and park it in front of a background that is not too distracting, and try to shoot photos earlier in the morning or in the late afternoon, when the light is bright but not too strong.
Watch Your Tone!
While you don't need to use an overly friendly tone for a classified posting, it's important to remember that you want your ad to appeal to the buyer. Abrupt or unwelcoming tones can make buyers think twice about contacting you. A professional, informative tone is a simple way to assure buyers that you are easy to do business with and a welcoming tone invites serious buyers to reach out if they need more information or want to arrange a viewing.
Now, you're ready to sell!
Easily find your next ride on Kijiji Autos
Search now