Need to sell your car? Here's how to write the perfect ad
By Kijiji Autos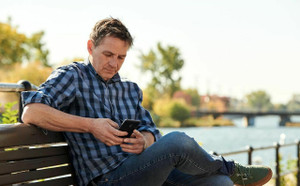 If you've already asked yourself "how do I write an ad for my car?" chances are you're already motivated and anxious to sell your vehicle to the right buyer. Whether you're ready for an upgrade or want to trade in your sports car for a family-friendly vehicle, you need to you sell your current car fast and at the price you asked for before moving on to your next one.
Your well-being remains our top priority. Please seriously consider whether in-person meetings are necessary and visit our  for more information.
Because buyers have so many options, the competition is fierce. That's why you should aim to write punchy, honest and compelling ad copy that makes your car stand out.
Combined with great photos of your car, these guidelines will help you create the best car ad.
Put your specs all in one location
Don't frustrate buyers by spreading the important facts all across your page. Create a spec sheet and be as detailed as possible. When we say detailed, we mean detailed. As in, don't stop at the make and model. There are many different iterations of a 2018 Honda Civic. Including the trim line in your copy gives the buyer a lot more useful information they can leverage to make an informed decision.
What you should include in your spec sheet:
Overview

Condition

Make

Model

Year

Trim

Kilometres

Body type

Colour

Seats

Mechanical

Transmission

Fuel type

Drivetrain

Equipment
Focus on the highlights
Does your car get great mileage? Did you make any modifications to the sound system? Did you opt for la crème de la crème of packages? Be sure to highlight these details. The more you have to offer, the more irresistible your car sounds—which is exactly what you want in a car ad. Remember to pair your copy with great photos that show off these highlights.
A good car ad is an honest car ad
Don't lie. Just don't do it. And while we're at it, avoid sounding vague or evasive. You'd be surprised at how quickly readers will pick up on it and assume that you're hiding something. And speaking of honesty, include the (real) reason you're selling your car. It's always something buyers want to know.
Polish off your ad with a great description
The more details you add to your spec sheet, the less you need to include in your description. The description is the spot where you can add extra information for the buyer about the warranty or any other pertinent information about the car that you think someone needs to know. Be positive and upbeat, but also direct with any current issues the car has. If the a/c doesn't work, be sure to write about it.
The most important detail
You may have noticed by now that we haven't mentioned one crucial piece of information to complete your ad, and that's the price. Be straightforward and firm with your asking price. You'll get way more responses from buyers when you add a dollar value to your car instead of writing "Please contact" in the price line.
Want to see how to write an awesome car sale ad template? Check out Kijiji Autos to create your own ad to sell your vehicle.
Easily find your next ride on Kijiji Autos
Search now