4 ways to tell it's time to change your car
By Kijiji Autos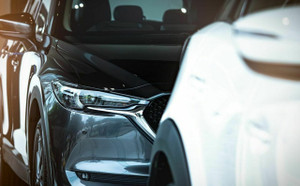 One thing to keep in mind is the immediate depreciation that new cars suffer from. Unless you've bought a very rare sports car, count on your car losing around 20% in the first 12 months after you drive it off the lot. Every year after that could knock another 10% off, so keep that in mind when it comes to trade-in time.
Here are other important factors when considering replacing your car:
Major model changes
Most cars go through substantial changes every six years, with minor facelifts and upgrades every two or three. If you want the most bang for your buck, research the car(s) you're interested in buying to see if they're almost due for a major update. If they are, you may find extra deals on them as owners and dealers are looking to make room.
Don't forget to keep an eye on the calendar, too. Certain times of year are better for good deals on specific types of cars. Read the Kijiji Autos guide on when the best time is to buy a new car.
Increased maintenance
Cars are more reliable than ever these days, but they're not bullet-proof. After a few years, you may notice increased visits to your mechanic. This can be especially true once a warranty has run out. Even the most diligent preventative maintenance can't stop general wear and tear, especially in Canada's extreme weather conditions.
So, is it worth fixing your old car or buying a new one? It comes down to a simple formula: If the yearly maintenance costs plus depreciation of your current car outweighs the likely depreciation of a new one, it's time to start looking for that new car.
A quick tip: Keep the maintenance records of your current car, as they'll help increase its value.
If your car has been in an accident
It's as they say: Accidents happen. If your current car was in an accident and repairs weren't carried out by a certified expert, it could be unsafe for you and your family. A compromised vehicle isn't just dangerous in the event of another crash—it can have a knock-on effect on gas mileage, performance and handling.
If it's anything more serious than cosmetic damage, it's usually better to ere on the side of caution. Consider switching to a pre-owned model, as it must pass rigorous testing procedures.
Lifestyle change
This is the big one. Be honest with yourself: Does your current car suit your needs? A two-door convertible isn't exactly ideal when there's a new little one in the family. If that's the case, browse our Kijiji Autos Families section, which offers hundreds of potential kid-friendly cars.
On the other hand, maybe the kids aren't so little any more, and they've left the nest entirely. That minivan in the driveway could change into something smaller and more economical—maybe even an electric or hybrid option.
Then again, why not complete the cycle and get back into a drop-top? You can check the current Kijiji Autos convertibles stock to find the right one.
No matter what the reason is, you'll want to maximize the earning potential of your old car. If you're sure about letting it go, read our guide on how to negotiate the sale of your used car.
Armed with all this knowledge, you now can determine if it really is time to trade in your current car. If it is, start the journey for its replacement on Kijiji Autos.
Easily find your next ride on Kijiji Autos
Search now