Must-haves in your car sales ad
By Kijiji Autos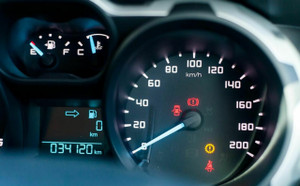 No matter what kind of vehicle you are selling on Kijiji Autos, there are a few must-have pieces of information that will immediately get your ad off to the right start, giving buyers the information they need the most.
Here are some key must-haves to post to give buyers everything essential they need to know about the car, highlight selling points and draw serious buyers in:
Basic make and model info
The first important piece of information to include both in the ad and the title is the make and model of the car. You may need to clarify which edition a car is, such as SE (sports edition) or LE (luxury edition), and how many doors and seats the vehicle has.
Price
Be sure to list the price. Buyers want to know at a glance whether a car is within their price range, and ads without a price may simply be passed over. List a price that has some negotiation room and highlight it in the title if possible, as a good price can be a motivating selling point.
Mileage
Another must-have to list early is how many miles the car has on it. This indicates to the buyer how much general wear and tear the vehicle has, as is often one of the key questions they will have.
General specs and features
Use a bullet list to lay out the general specifications of the vehicle. Here you may want to list:

The miles to the litre

Whether it is automatic or manual

Whether it has a diesel or gas engine

Whether it has four-wheel drive

Whether it has power steering or windows

Storage space

Condition of the tires

Ground clearance
Any other features such as CD player or MP3 player outlet, roof racks or hitches, or anything else that sets your vehicle apart and increases its value
Damage and maintenance history
It's always good to be up front about any damage to the vehicle or features that don't work, to build trust with the buyer and prevent a sale from falling through later. If you have a CARFAX Canada report history including information about regular maintenance and service you've done on the vehicle, it's also beneficial to list this, so that a buyer can tell that the car has been well cared for.
Why you are selling
Explaining why you are selling the vehicle establishes openness and trust with the buyer as well. Serious buyers often ask this question anyway, and generally want to know if the vehicle is being sold due to an issue. If this is the case, it's best to explain the issue up front. If this isn't the case, and you are simply selling due to an upgrade or no longer needing the car, it sets the buyer's mind at ease.
Location
Being close to a potential buyer is always a good motivation for them to view the car and potentially buy it. After all, it's close for them to arrange a viewing and easy for them to pick up. Because of this, buyers often use location as a search criteria, making it a must-have to include in your ad.
Your contact information
Finally, post your contact information for potential buyers to contact you. By just submitting an email address, you can keep your contact info private, as buyers can contact you through the Kijiji form. If you feel comfortable including a phone number, this can be a faster way for buyers to get in touch with you via call or text.
Easily find your next ride on Kijiji Autos
Search now