Mid size SUV comparison: Toyota Highlander vs. Jeep Grand Cherokee
By Kijiji Autos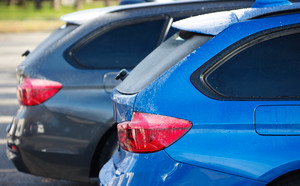 Canadian drivers have many mid size crossover and SUV options to choose from. If you're doing a mid size SUV comparison, you might be trying to decide between the Toyota Highlander and the Jeep Grand Cherokee. When shopping for a mid size crossover or SUV in Canada, it can be helpful to do a head-to-head comparison. The family-sized Toyota Highlander and Jeep Grand Cherokee blend capability and comfort, helping to make them two of the top midsize SUVs in Canada. But is one better suited to your needs? Compare the size, performance, features and safety of these two popular models in this mid size SUV review. 
Which SUV is bigger: the Toyota Highlander or the Jeep Grand Cherokee?
In a mid size SUV 2022 comparison, the 2022 Toyota Highlander is slightly longer than the 2022 Jeep Grand Cherokee, while the Jeep is a bit wider and taller. The three-row Toyota Highlander seats seven to eight, depending on configuration, though adults may find the back row a bit tight. The Jeep Grand Cherokee offers seating for five in two rows with plenty of leg- and headroom. Looking for a seven-seat Jeep SUV? New in 2021, the Jeep Grand Cherokee L is about 10 inches longer than the Toyota Highlander, seating six or seven in three comfortable rows.
Is the Jeep Grand Cherokee more powerful than the Toyota Highlander?
The 2022 Jeep Grand Cherokee is available with your choice of a 293-horsepower 3.6-litre V6 engine, a 357-horsepower 5.7-litre V8 engine or a 375-horsepower plug-in hybrid powertrain. Both rear-wheel and four-wheel drive are available, and all models offer an eight-speed automatic transmission. The 2022 Toyota Highlander is equipped with a 295-horsepower 3.5-litre V6 engine, standard all-wheel drive and eight-speed automatic transmission. A Toyota Highlander Hybrid is also available, delivering 243 horsepower while reducing emissions and gas consumption.
If you're interested in doing a midsize SUV towing capacity comparison, you might be wondering how much can a Jeep Grand Cherokee tow. A Jeep Grand Cherokee Trackhawk can tow up to 7,200 lbs, while a Toyota Highlander can tow up to 5,000 lbs when equipped with the optional tow package.
Which SUV has better features: the Jeep Grand Cherokee or the Toyota Highlander?
Both models offer a nice assortment of comfort and convenience features. The base-level Toyota Highlander L is equipped with tri-zone automatic climate control, keyless entry and an eight-inch touchscreen infotainment system with smartphone integration. Opt for a nicer trim level like the Limited for features like leather upholstery, heated and ventilated seats, and available 12.3-inch touchscreen with a 360-degree camera system.
The Jeep Grand Cherokee comes in a variety of trim levels ranging from basic to luxurious, including models engineered for off-roading. The base-level Laredo model is fairly comparable to the Toyota, though the air con is only dual-zone. The premium Jeep Grand Cherokee 2021 Summit includes features like a 19-speaker Harman Kardon audio system, heated wood and leather-wrapped steering wheel with audio controls, and heated front and back seats.
Is the Toyota Highlander safer than the Jeep Grand Cherokee?
Both the Toyota Highlander and four-wheel drive models of the Jeep Grand Cherokee received five-star safety ratings. The 2022 Toyota Highlander comes standard with advanced safety technologies like pre-collision warning with pedestrian detection, adaptive cruise control and lane-departure warning. Blind-spot monitoring is available and all models since 2014 are equipped with eight airbags.
The 2022 Jeep Grand Cherokee offers standard forward-collision warning with automatic emergency braking, adaptive cruise control, rear parking sensors and blind-spot monitoring. Depending on the model year, you can expect six to eight airbags to help keep you and your passengers safe.
Easily find your next ride on Kijiji Autos
Search now