Everything you Need to Know About the BMW 3 Series
By Kijiji Autos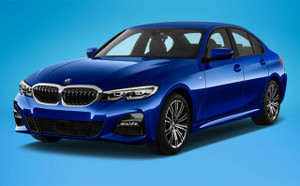 There are certain things that are a must when it comes to the vehicle you choose to be your commuter vehicle or family car. You need to drive it frequently, so it needs to be reliable, and it needs to be the kind of vehicle that is fun to drive when you are off work.
You will be spending a lot of time in the vehicle, so research the safety rating of the car to feel secure. Check for systems like stability control, traction control, lane departure warning and blind-spot monitors. Try to do a test drive in conditions that are as close as possible to the conditions you'll be driving in. Things to look for are the comfort of the seats and how well it handles.
Sedans have the space and other features that will take you from your daily commute into the weekend. That is because there are so many options that are sure to suit your needs and lifestyle.
The sizes and price points of sedans range from a low-cost entry-level vehicle to a high-end luxurious model.
A good choice for a commuter vehicle that will also fit with your lifestyle is the BMW 3 Series of cars. Here are some reasons why:
1. Safety
The National Highway Traffic Safety Administration gives the BMW 3 Series a safety rating of 5 out of 5. All BMW 3 Series offer an Anti-lock Braking System (ABS), a brake assist system, a collision warning system, electronic traction control and stability control.
You will feel extra secure with an emergency call system, four-wheel drive, and multiple airbags, including a front-driver, front-passenger, knee and side curtain airbag.
2. Interior
The BMW 3 Series interior has sport seats in the front that are electrically adjustable. There is a multifunction leather steering wheel, with power steering. There is also ISOFIX installation points to make child seating safe and easy to set up.
3. Technology
All BMW 3 Series include technology that makes driving easier and provides entertainment. These include cruise control, Bluetooth and computer.
A navigation system will help you get where you are going, and rear sensors and a rear-view camera make backing up safer. There is a radio, and options like Wi-Fi to always keep you connected.
4. Eco-Friendly Option
The BMW 3 Series sedan offers a non-hybrid sedan and an eco-friendly sedan that is a plug-in hybrid.
The 2020 BMW 3 Series has a new design that is larger and stronger than in previous years, and the BMW 3 Series has many different features to offer. 
Contact a dealer today on Kijiji Autos to shop for your BMW 3 Series vehicle and learn more about how a BMW 3 Series could be right for you! 
Your wellbeing is our top priority. Trade with care and please visit our Help Desk or Health Canada to learn more.
Easily find your next ride on Kijiji Autos
Search now