Nissan Leaf or Chevrolet Bolt: which is for you?
By Kijiji Autos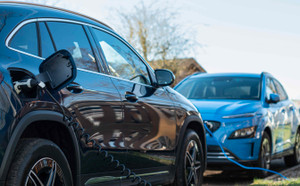 Electric vehicles have come a long way in a short period. It can be challenging to know what all the new features are, never mind trying to distinguish what is the best electric vehicle in Canada. Instead of dropping more electric car reviews, we thought it best to compare electric cars head-to-head. Below, we will look at the Nissan Leaf electric and the Chevrolet Bolt EV. 
You can find both these models and other hybrid and electric vehicles by utilizing the Kijiji Autos search tools. Using our comprehensive filters, you can narrow down the listings to environmentally conscious vehicles. You can also get help applying for online financing and find your dream car without setting foot in a dealership.
Nissan Leaf vs. Chevrolet Bolt
Let's compare two electric cars in Canada: the Nissan Leaf and the Chevrolet Bolt. These competitors both offer great features and are each backed by trusted automobile manufacturers. They are two of the most popular EVs on the market currently, and both of them deserve a look. Even we will not choose between them because many big purchases ultimately come down to personal preference.
There are some great options for electric vehicles out there, and it should be noted that we have chosen these two for the sake of comparison. Additionally, we are using broad strokes when we compare these cars. When searching for an electric car, take extra care to specifically research safety and battery recalls. 
Nissan Leaf review
The Nissan Leaf has been around since 2010, giving this vehicle the chance to grow and adapt like its namesake. Now in its second generation, the Nissan Leaf has a longer life and more power than before. One thing you likely want to know is how long the Nissan Leaf takes to charge. The Nissan Leaf battery is a 40 kWh pack with a range of up to 243 km. An upgraded version includes a 62 kWh battery that can offer up to 364 km. The Nissan Leaf can come with some high-tech options too, including automatic parking, lane-centring assistance and a one-pedal braking system (where regenerative braking brings the car to a complete stop).
Chevrolet Bolt review
The Chevrolet Bolt EV has not been on the market as long as its competitor, but it has been under production since 2012. It made a splash when it was finally ready for sales in 2017, becoming one of the best-selling plug-in cars during its inaugural year. The subcompact hatchback operates more like a miniature station wagon.
Even so, Nissan's parent company, GM, classifies the vehicle as a crossover. Simply put, it is a unique design. The Chevrolet Bolt battery utilizes nickel-rich lithium-ion chemistry, which gives the system some economic slack. Still, the Chevrolet Bolt EV range was EPA-rated at 238 k as of 2022, thanks to its 66 kWh battery. Even with its distinctive features, the Chevrolet Bolt price is one of the most affordable out there.
Kijiji Autos makes it easy to compare electric cars and learn about the features of these popular vehicles. Hopefully, our electric car reviews of the Nissan Leaf and Chevrolet Bolt help you narrow down your options so you can find the best options for affordability, safety and interiors. Find the Nissan Leaf, Chevrolet Bolt and other hybrid and electric cars by searching through the extensive catalogue of vehicles available on Kijiji Autos.
Curious about charging times? We compared the most popular electric cars in the market to find out how long it takes to charge an electric car.
Easily find your next ride on Kijiji Autos
Search now