10 New Cars that have a good resale value
By Kijiji Autos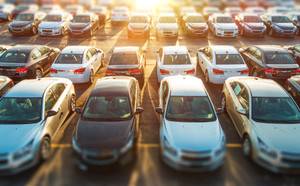 We have all heard it before: a new vehicle depreciates in value the moment you drive it off the lot. Perhaps it has held more than a few of us back from purchasing a brand-new vehicle and opting for used cars. However, while it is true that a used vehicle rarely resells for the original ticket price, there are plenty of cars that hold value even after being driven.
Why are used cars so expensive? With the rates of used cars resale value where they are right now, it's even worth considering purchasing a new car fresh from the factory. Given that new cars are easier to upkeep and you don't need to worry about how previous owners treated the vehicle, there are plenty of reasons why more people are considering brand-new vehicles.
Below, we have found 10 vehicles that have a premium resale value. In no particular order, these cars can hold the highest projected resale value after five years of ownership, according to Kelley Blue Book. Afterwards, if you are wondering where to look for used cars or how to find used cars, consider looking into Kijiji Autos' extensive catalogue of new and used vehicles.
Let's take a look at some great options for new cars that have a good resale value.
1. Toyota Tundra
The first vehicle that deserves a look is the Kelley Blue Book Best Resale Value award winner for 2022. The Toyota Tundra not only holds the best-projected resale value of any full-size pickup truck, but it is also at the top of any brand-new vehicle on the market. The truck is estimated to retain over 70% of its value over five years, which is leagues ahead of any other vehicle in its class. It is also a good sign not to look at the Toyota Tundra when trying to figure out how much are used cars going for.
2. GMC Sierra HD
Another pickup truck worth looking at is the GMC Sierra HD. Retaining the top projected resale value in the heavy-duty class, the GMC Sierra is a truck that is built to last. Expected to retain 63% of its value over five years of ownership, you can consider both the GMC Sierra 2500 and the GMC Sierra 3500 and still get a decent return after selling.
3. Chevrolet Corvette
If you are hoping to buy a new sports car with an optimal resale value, the Chevrolet Corvette maybe one of your best bets. Estimated to retain 59.5% of its value through five years, the Chevrolet Corvette leads its class in the Kelley Blue Book expectations. That is not so bad for a high-performance vehicle that you can buy as a coupe or convertible.
4. Toyota Tacoma
With the Toyota Tundra taking the top spot in the full-size class, it is no surprise that the mid-size Toyota Tacoma would also retain a good resale value. Expected to resell for 61.7% of its original value within the first five years of ownership, the Toyota Tacoma has the top estimated value retention in the mid-size pickup range. There are also plenty of these used trucks available on Kijiji Autos today, making it a valuable choice for purchase.
5. Ford Maverick
If a compact pickup truck is what you're looking for, consider the Ford Maverick. Taking the top spot in the Kelley Blue Book Resale Value Awards for its class, the Ford Maverick is making a splash in its debut year. The 2022 Ford Maverick is the first model year, and it is estimated to hold 59.5% of its value over the next five years. Available as a hybrid and multiple trim options, the Ford Maverick will likely be around for many years, and it may be worth purchasing one factory fresh in its rookie year.
6. Jeep Gladiator
One last truck worth considering is the mid-size Jeep Gladiator. These unique trucks are also relatively new to the market, debuting in the 2020 model year. Blending the best of both worlds with a crossover cab and a truck bed, the Jeep Gladiator has been a welcome addition to the mid-size market. Best of all, these trucks are estimated to retain 56.1% of their value through five years of ownership, making them a worthwhile investment brand new.
7. Subaru Crosstrek
With plenty of trucks on this list, let's take a look at some SUVs with a good resale value. First, the Kelley Blue Book Resale Value award winner for the subcompact crossover market is the Subaru Crosstrek. These sporty SUVs have an estimated resale value of 52.3% after five years of driving. The successor to the popular Subaru Outback Sport, the Subaru Crosstrek has become a popular five-door SUV in the Canadian market.
8. Kia Telluride
The Kia Telluride is another newer model that has made a significant impact on the market. Withholding one of the best resale values in the mid-size SUV class, the Kia Telluride continues to gain traction since debuting in the 2020 model year. A 51.9% estimated value retention after five years of ownership is a worthwhile purchase for those looking to buy a new vehicle for the family.
9. Toyota 4Runner
Finally, in the SUV range, the Toyota 4Runner is at the top of Kelley Blue Books Resale Value Awards. The Toyota 4Runner is expected to hold 58.6% of its value after five years, leading all SUVs. With a long history of sales to look back on, you can take comfort in retaining a good value after purchasing a Toyota 4Runner brand new.
10. Honda Civic
As for sedans, a good recommendation, as far as resale value goes, is the Honda Civic. The Kelley Blue Book Resale Value award winner for the compact car segment has an expected retention value of just under 50% after five years. Additionally, there are more of this model than any other vehicle on this list currently available on Kijiji Autos.
If you're wondering where to buy used cars or new vehicles, check out the listings available on Kijiji Autos. Find the perfect new or used vehicle for you today by exploring the extensive catalogue of cars in your area.
Easily find your next ride on Kijiji Autos
Search now