Mohamed Bouchama's tips for finding the perfect city car
By Kijiji Autos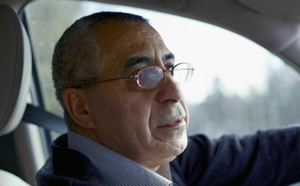 City cars come in many different shapes and forms. Some are designed as economical transportation, while others are designed for enjoyment and style. With today's high gas prices and traffic congestion, I prioritize ease of use and reducing my vehicle ownership costs. As a result, a small, economical, city car is the perfect fit for me. Whether you are looking for a compact car, an electric car, or a sports car, Kijiji Autos can help you find the perfect city car for your needs.
The "City Car" category in the Search by Category section on Kijiji Autos offers many different choices for both new and used vehicles. Here are a few tips on the types of city cars that are worthy of consideration while shopping.
Compact Cars
If you are looking for easy, affordable transportation for your city commute, a compact car is one of the best options. Thanks to their modest dimensions, compact cars are ideal for navigating crowded city streets and tight parking spaces. Their small displacement engines make them very fuel efficient when compared to trucks and SUVs. Many are also affordable to purchase with reasonable operating and repair costs. A few popular examples include the Honda Civic, Toyota Corolla, and Hyundai Elantra. These models are available in different body styles, including sedan and hatchback, to suit your needs and preferences. Newer models can also have valuable safety features such as backup cameras and automatic emergency braking.
Hybrid and Electric Cars
Electric vehicles are quickly gaining popularity with consumers and for good reason. The highly fuel efficient or zero emission designs make them ideal for stop-and-go city driving conditions. Hybrid cars use a gasoline and electric drivetrain to save fuel and do not require the use of a charger. Some, however, are available as plug-in hybrids with short distance electric range. Excellent options include the Toyota Prius, Chevrolet Volt, and Honda Accord Hybrid.
Electric cars operate purely on battery power with zero emissions and no gas. They require very little maintenance and can be inexpensive to charge during off-peak hours. As a caution, many have driving range limitations and long charging times. A lack of charging infrastructure can also be a challenge in certain cities. Some examples of electric cars include the Nissan LEAF, Kia Soul EV, and Chevrolet Bolt.
Sports Cars
If your priorities include style and fun, a sports car may be the right city car for you. There are certain trade-offs to contend with, including reduced visibility, limited passenger and cargo space, as well as higher purchase prices and operating costs. Even so, some sports cars can be small enough and efficient enough to make suitable city cars. Some are even available with manual transmissions and convertible tops for extra enjoyment. A few excellent choices include the Mazda MX-5, Subaru BRZ, and the Ford Mustang. Those looking for an extra dose of style, luxury, and speed may want to consider something more upscale such as the Lexus RC, Porsche Boxster, or BMW 2-Series.
Find a car that checks your must-have boxes
It's important to decide what you want from your city car. Select a car that checks your must-have boxes, such as compact dimensions, fuel efficiency, safety features, and an affordable purchase price. For those with a larger budget who are less concerned with operating costs and practicality, a stylish and fun sports car could be the way to go. To help you find the best car, make sure to explore Kijij Autos for important explanations and tips to help you with car buying.
Before you start shopping, consider a service such as Car Help Canada, whose team of expert consultants can offer advice, recommendations, and help you get a great deal with additional discounts on your new vehicle purchase. I started this non-profit organization nearly 20 years ago and have helped thousands of consumers ever since.
Be sure to check out Kijiji Autos, which has the inventory and resources to help you find the perfect the perfect city car for your needs and budget.
Mohamed Bouchama is a consultant for the non-profit organization, Car Help Canada.
Easily find your next ride on Kijiji Autos
Search now