10 popular hybrid SUVs in Canada
By Kijiji Autos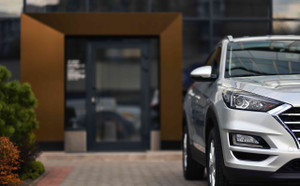 While hybrid cars used to be small and not so family-friendly, there is now a great selection of hybrid and plug-in hybrid SUVs.
From compact five-seaters to spacious three-row family cars, there are hybrid crossover and hybrid SUV vehicles to suit many lifestyles. Drivers looking for the best hybrid SUV in Canada often want to know which models are the most popular.
Here are 10 of the top hybrid SUVs in Canada, in no particular order:
1. Toyota RAV4 Hybrid
Toyota offers two hybrid versions of their popular compact SUV: the Toyota RAV4 Hybrid and the Toyota RAV4 Prime plug-in hybrid. All hybrid models of this best-selling crossover come standard with all-wheel drive. The plug-in hybrid offers an electric range of up to 68 km fully charged and a total combined range of up to 979 km. Like gas-powered Toyota RAV4 models, the hybrids are comfortable, reliable and packed with advanced safety tech.
Learn more about these safety technologies on the Toyota RAV4 overview page.
2. Ford Escape Hybrid
Compact and capable, the Ford Escape is available with hybrid and plug-in hybrid powertrains. New in 2021, the plug-in hybrid Ford Escape can be fully charged at a standard 120-volt outlet in about 11 hours or with a 240-volt charger in just 3.5 hours. This five-seat SUV offers a spacious interior with generous cargo space, touchscreen infotainment system, smartphone integration and Ford Co-Pilot360 driver's assistance features.
Read more about these assistance features on the Ford Escape overview page.
3. Mitsubishi Outlander PHEV
The best-selling Mitsubishi Outlander PHEV is one of the most popular plug-in hybrid SUVs in Canada. Featuring two rows of seating and available all-wheel drive, it makes a good family vehicle. Drivers hoping for a three-row version of this compact SUV will have to opt for a gas-powered model. This versatile hybrid offers three driving modes that boost efficiency and balance energy output, and can be charged at any standard 120-volt outlet or 240-volt charging station.
Discover more features on the Mitsubishi Outlander overview page.
4. BMW X5 Hybrid
Sophisticated and stylish, the BMW X5 is a mid-size luxury SUV available with a plug-in hybrid powertrain. The BMW X5 xDrive40e PHEV was introduced in 2016, followed by the BMW X5 xDrive45e plug-in hybrid in 2021. Offering an electric range of up to 88 km, this hybrid combines BMW's eDrive technology with a turbocharged gas engine, delivering a total system output of 389 horsepower. Look for luxurious interior features like heated seats, panoramic sunroof and available leather upholstery.
Learn about this model's all-wheel drive capability on the BMW X5 overview page.
5. Jeep Wrangler 4xe
The legendary Jeep Wrangler is known for going over any terrain, and now you can head off-road in an eco-friendlier way. Introduced in 2021, the Jeep Wrangler 4xe is a four-door plug-in hybrid SUV offering an all-electric range of up to 35 km and a combined range of up to 592 km. This hybrid can be charged at a standard household 120-volt outlet or a 240-volt charging station, allowing you to take longer adventures. All Jeep Wranglers are equipped with highly capable four-wheel drive systems.
Find out about this SUV's tech features on the Jeep Wrangler overview page.
6. Hyundai Santa Fe Hybrid
A safe and reliable family vehicle, the Hyundai Santa Fe is available with a hybrid powertrain. For 2022, there's also an all-new plug-in hybrid version of this five-seat SUV. The PHEV model offers a range of up to 50 km fully charged, while the regular hybrid model boosts fuel efficiency. All models feature Hyundai SmartSense technologies which may include forward collision warning with pedestrian detection, lane departure warning with lane-keeping assist, and adaptive cruise control
Discover more safety features on the Hyundai Santa Fe overview page.
7. Toyota Highlander Hybrid
The three-row Toyota Highlander seats up to eight, making it a great choice for larger families. This SUV is available with a self-charging hybrid powertrain, meaning you don't have to plug it in. This style of hybrid technology increases fuel efficiency, which in turn reduces emissions and gas costs. Toyota cars are known for their reliability, durability and excellent safety features. The Toyota Highlander comes standard with Toyota Safety Sense, a suite of advanced driver's assistance technologies.
Learn more about these technologies on the Toyota Highlander overview page.
8. Audi Q5 PHEV
The best-selling luxury SUV in Canada, the Audi Q5 is a compact crossover with seating for five and plenty of interior comforts. A plug-in hybrid model was introduced in 2020, boosting both fuel efficiency and acceleration. The Audi Q5 PHEV, renamed the Audi Q5 TFSI e in 2021, delivers an electric range of up to 37 km and three driving modes, giving you control over your battery use. As with all Audis, this SUV features Quattro all-wheel drive.
Find out about this SUV's luxury interior on the Audi Q5 overview page.
9. Ford Explorer Hybrid
A hybrid version of the popular Ford Explorer was introduced in 2020. This fuel-efficient option pairs a 3.3-litre V6 engine with a hybrid powertrain for a total output of 318 horsepower. While Ford does offer a plug-in hybrid Ford Explorer in Europe, it has not arrived in Canada yet. With seating for up to seven, the three-row Ford Explorer is available with rear-wheel or all-wheel drive, second-row captain's chairs and user-friendly tech features.
Learn about the infotainment system and safety technologies on the Ford Explorer overview page.
10. Lexus RX Hybrid
The Lexus RX line offers two hybrid models. The Lexus RX 450h is a two-row self-charging hybrid and the Lexus RX 450h L is the three-row version, increasing seating capacity from five to six. Look for advanced safety features, including forward collision warning with automatic braking, blindspot monitoring with rear cross-traffic alert and adaptive cruise control. As a luxury hybrid SUV, you can expect a premium interior.
Review the interior features on the Lexus RX overview page.
Shop smarter with Kijiji Autos
With intelligent tools to make your car search faster and more transparent, Kijiji Autos offers a better way to shop for your next vehicle. Browse our online listings for hybrid SUVs for sale in your area, then use the saved search function so you don't miss your dream car. Plus, our handy price analysis and car mileage analysis features help you feel confident you're getting a fair deal.
Easily find your next ride on Kijiji Autos
Search now